The wine cellar : A savoir faire
---
Experience and techniques
Day by day in the cellar, we blend skills and expertise together.
Despite our 25 years of experience, we keep our minds open to those around us: our curiosity helps us progressing and growing up. We apply any possible technique that can preserve the quality of our grapes: Night harvest, stalking, maceration with traditional pumping over and rack and return, thermoregulation process… But the only infallible method remains in tasting our wine every single day during the wine making process. That's the best way to follow our wine's development.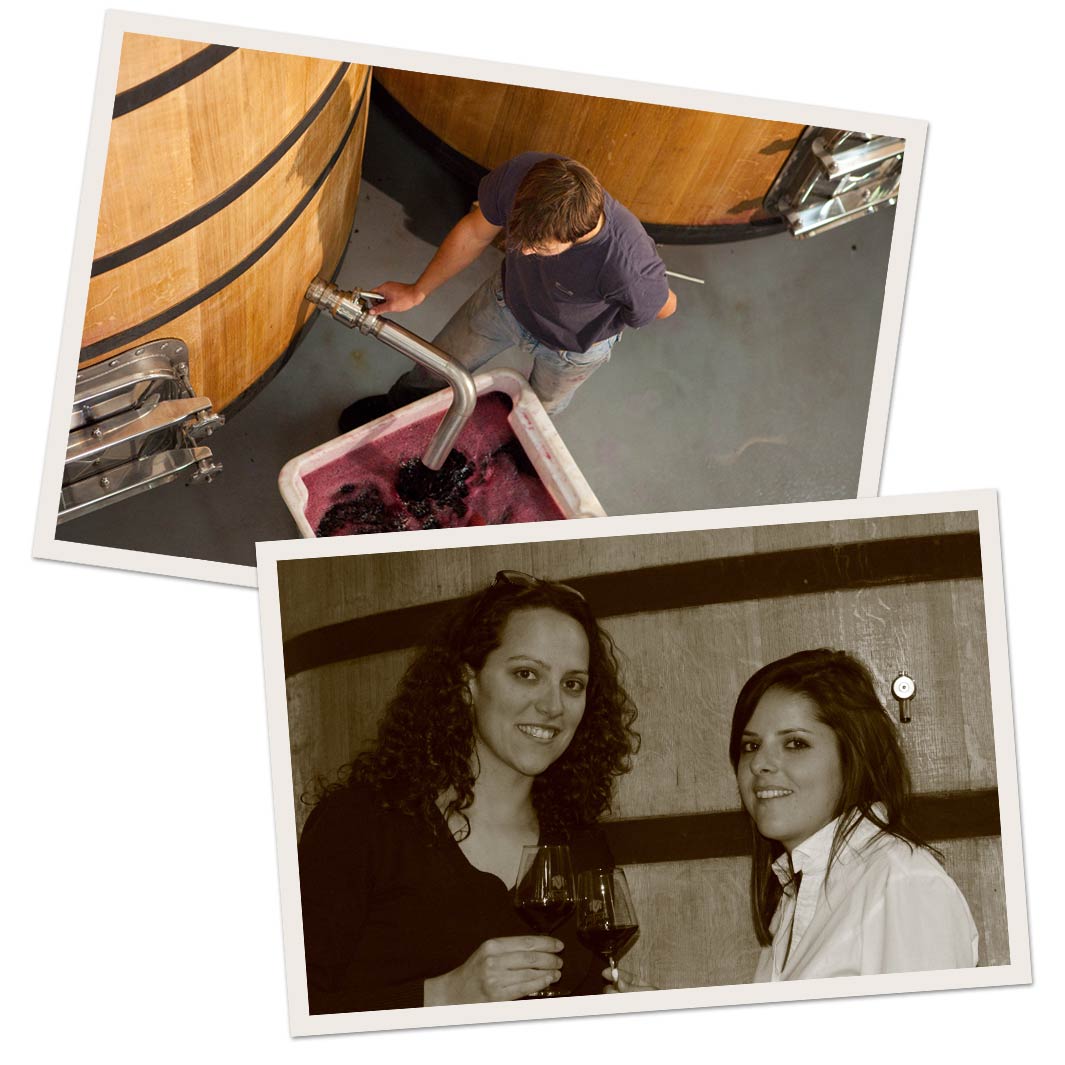 ---
Conscientious wine aging
Our wine's ageing takes place in an ancient arched cellar, guarded from temperatures 'changes. Just like a young child, he will have to settle down, grow up and polish its young tannins.
Maturing time will be decided on a regular tasting for each wooden barrel, hence a perfect harmony for the wine.
he good match between wine and wood happens straight at the beginning of the vinification. Roundness combined with structure design heady and unusually complex wines.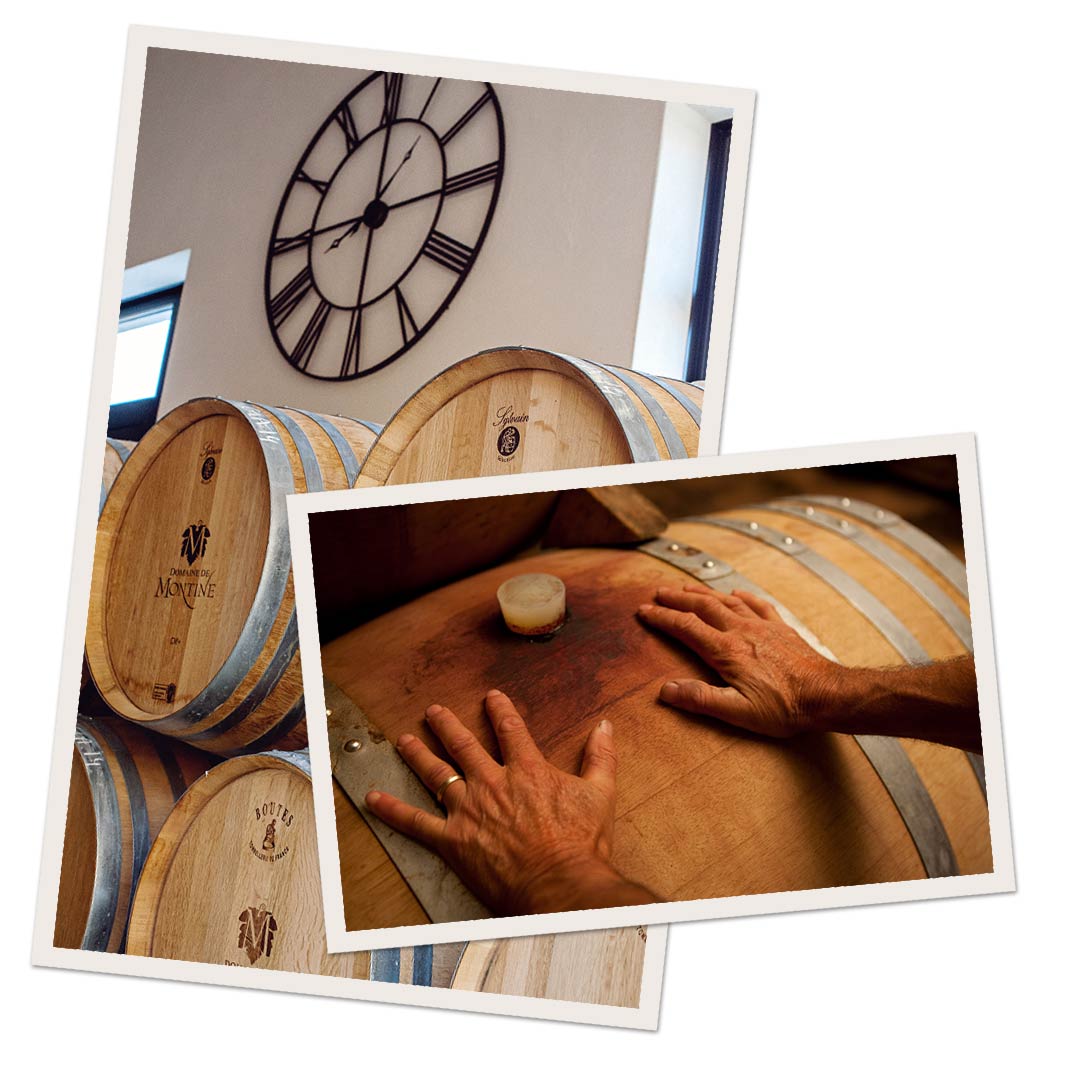 ---
We aim to offer you some vibrant, lively and emotional wines for each vintage.